Published on
Creating a Premium Job board using GetABoard.io gives you an ability to plug-in your own domain. In this article we'll guide you through the process of adding it so you'll be able to access your job board via domain you already have.
Go to getaboard.io/login and Login with your credentials
In the dashboard, click "Create new Board" or edit the existing one
In the board editor, scroll down a bit to the board settings section. Make sure you've selected Paid version of the board and checked the "Custom Domain" option. Once you've done that, you can enter the domain that you'd like to associate with your board.
That's everything you need to do on GetABoard.io side. Now, we need to make slight adjustments on your domain manager side. Now let's get to the domain manager side. We'll cover few major ones.
Namecheap
Go to namecheap.com and login to your dashboard
Select domain that you would like to associate with the job board. It must be the same as in the step 3.
Go to Advanced Settings, click "Add new record" and add following values: Name: @ Value: 76.76.21.21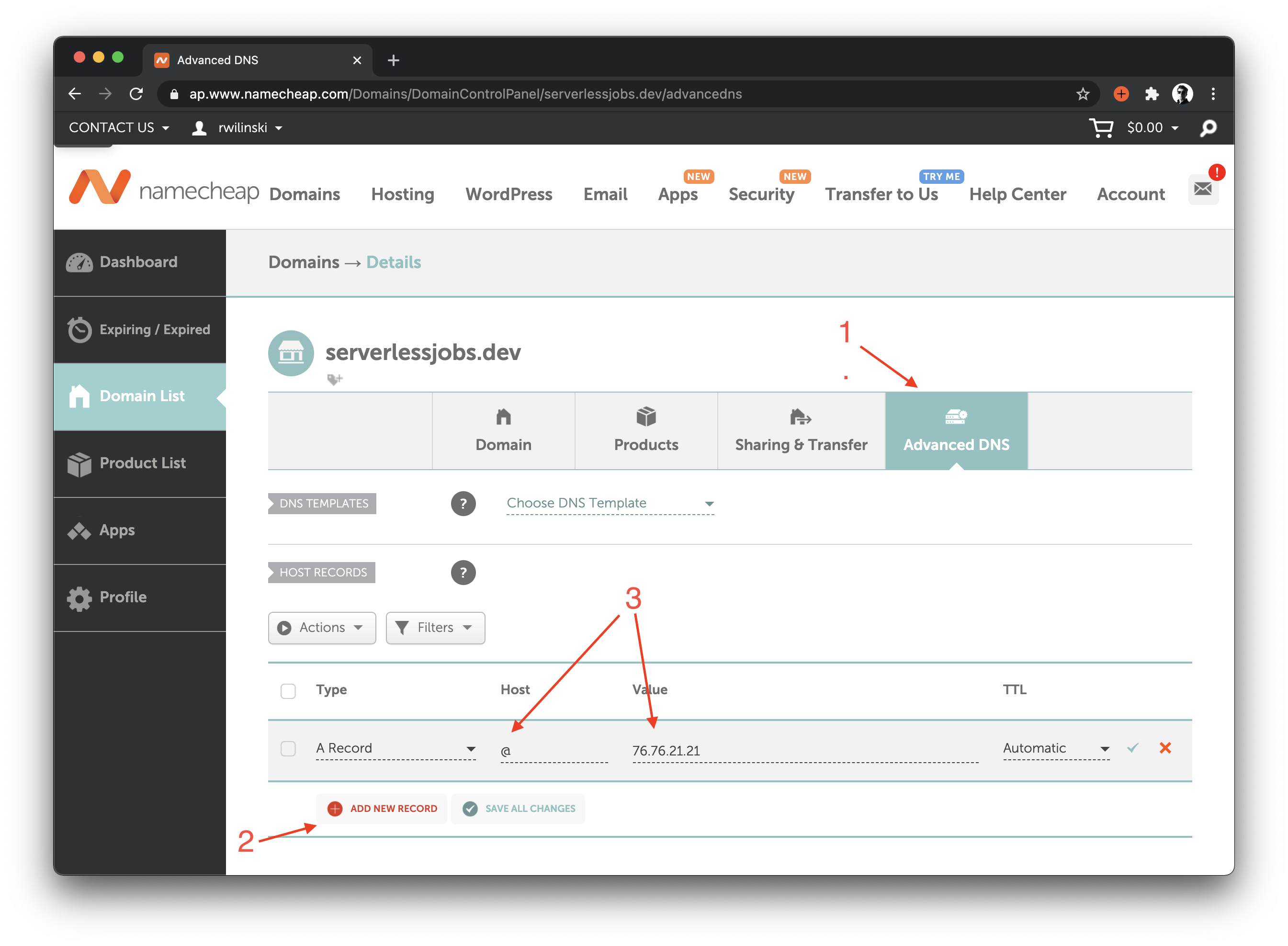 And that's it! Your job board should be available using your own URL in a minute.